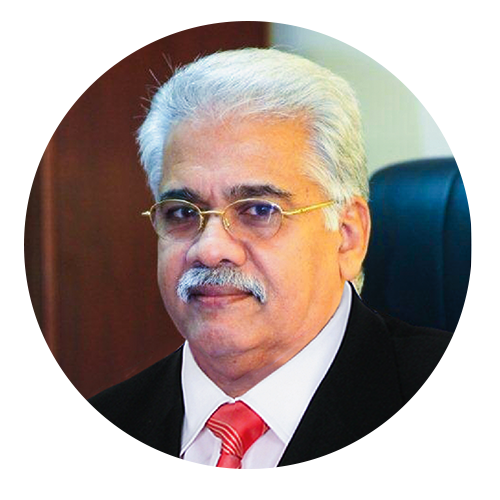 Chairman
A self-motivated, dynamic, confident person and a man who distinguishes himself by 'thinking outside the boundaries', N. K. Ramachandran Menon is the Chairman of Bhavans Kendras and Schools in Kuwait, Bahrain, Abu Dhabi, Al Ain and Oman.
Having played various roles as a thought leader, a keen analyst, a thorough administrator, Mr. Ramachandran Menon is spearheading Bhavan's Middle East expansion in Education and ICT. As a man of principles and values, Mr. Ramachandran Menon shows exemplary enthusiasm to be innovative in providing value based quality education. His visions, ideals, and experience are the real prime movers of IES and other Bhavans Kendras in Middle East.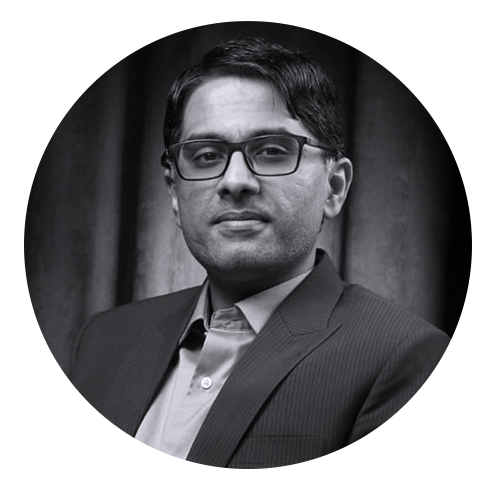 Chairman
Mr. Sooraj Ramachandran is spearheading the group's Middle East expansion and initiatives of the group, especially initiatives to launch pre schools which will function as feeder schools to all the Bhavans schools in the Middle East in the future as well as initiatives to start programmes for student training for distance and higher education, professional courses and special education. Programmes for teacher training are also part of future plans. A Chartered Accountant by profession with his practice based out of India, Mr. Sooraj did his initial six years of schooling in Indian School Kuwait and the later six years in Bharatiya Vidya Bhavan, Elamakara in Cochin, Kerala. Mr. Sooraj, who is an avid reader and a sports enthusiast, has represented his school and college teams in Cricket, Football and various Track and Field events. Presently, Mr. Sooraj stays in Abu Dhabi with his wife, Dr. Vineetha and two children.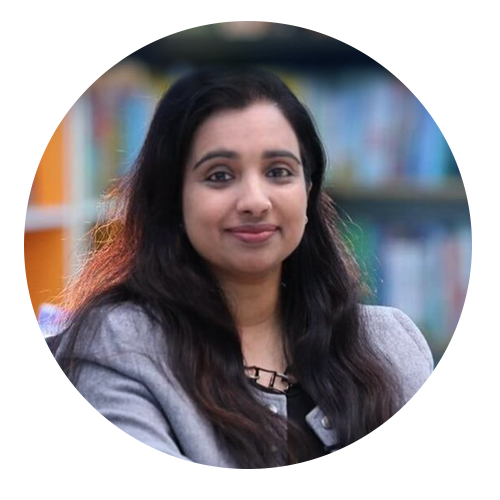 Ms. Divya Rajesh Ramachandran
Ms. Divya Rajesh Ramachandran is a Chartered Accountant by profession with 15+ years of qualified experience. She is a senior partner in a well-established firm based in Cochin with Branches in Kollam, Trivandrum, Bangalore, and Chennai. She did her schooling in Indian School Kuwait till Standard VIII and then moved on to Bharatiya Vidya Bhavan, Elamakkkara, Cochin for the Secondary and Senior Secondary schooling. She is married to Rajesh Ramachandran who is also a practicing chartered accountant and the founder partner of the firm she practices in. They have 3 children, one pursuing graduation in Pune and the other two studying in Al Ain. She is an avid reader and music enthusiast and pursues dance, photography, and writing when time permits.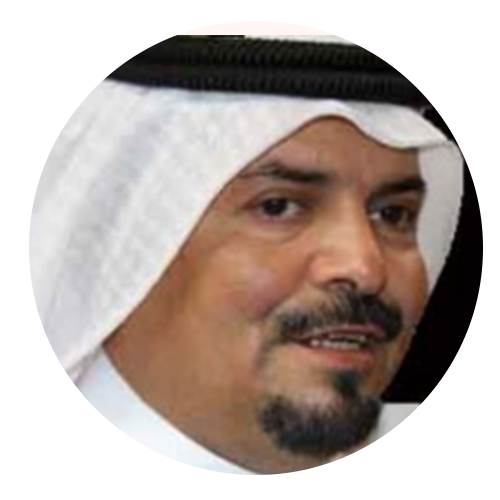 Ali Judian Al Rashidi
Our Sponsor – A Friend, Philosopher and Guide
Ali Judian Al Rashidi, our dignified sponsor, is one of the most sincere men who has devoted his time and energy in his service to education. Born in February 1965, Mr. Rashidi showed interest in science and education throughout his life..
Though he hails from the family of businessmen, his passion for serving the younger generation urged him to open a number of schools in different parts of Kuwait. Al Jaber Local School for children with special needs, Al Jaber School for Paramedics, Indian Education School, Jleeb Al Shyouk, and Jack and Jill Nursery School, Al Mangaf are the prime institutions that he established to lead the tender budding kids to the world of knowledge. His contribution in the field of education continues, and it will reach its culmination when his wish to establish a private university in the near future (if Allah wills) is materialised. His love for his country and his countrymen is sincere and deep-rooted. His contribution in the field of education is well appreciated as his service to his homeland.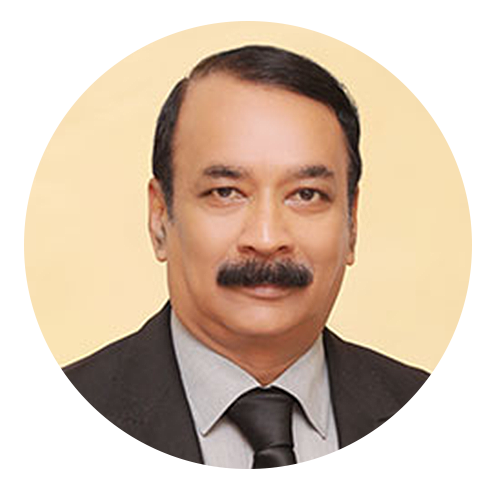 Mr. T. Premkumar
Principal
T. Premkumar – MSc; Ed (Regional Institute of Education – formerly known as RCE -Mysore) is a post graduate in Chemistry Education from one of the foremost reputed teacher training institutes in India under the NCERT.
A university second rank holder –silver medallist in post-graduation studies went on to join the Indira Gandhi Centre for Atomic Research – Kalpakkam (formerly known as Reactor Research Centre) and researched on estimation of Uranium in spent fuel and has a paper to his credit. Later returned to teaching profession and joined Indian School Muscat – a premier institution in the Middle East in 1983 and served the institution in various capacities – a career spanning 28 years at Muscat, starting from being a TGT Science, PGT Chemistry, HoD Chemistry, and Vice Principal of Senior School and later as the principal of the branch school.
Recipient of "Best Teacher award from CBSE in 2017" Mr. Premkumar also received a certificate of commendation from Simmons College – Boston USA for being voted as the best teacher by the alumnus of Indian School, Muscat. In addition to excellence in academics, he excelled in sports and games representing the Kendriya Vidyalayas and the Regional College of Education, Mysore in various sports and athletic events. Attended several conferences, conducted several workshops and seminars and several hundred teachers are trained in a career spanning 37 years. Served as resource person for over 15 Indian Schools in Oman for training Chemistry teachers. In 2017, was invited to Nagpur to present a paper at the 6th International Principals Education Conference on the topic "Generating Happy Minds – Thought behind Education" and presented a paper on influence of music, art and sports in creating happy minds at schools. The paper was accepted and published in their journal.
Appointed by the CBSE as a Tele – Counsellor for Kuwait CBSE schools, and was also appointed as mentor to three CBSE schools in UAE, Kuwait and Kingdom of Saudi Arabia. He is also the Academic Coordinator of the Science India Forum Muscat an organization under the Vigyan Bharathi of India and actively contributes to its activities. For his outstanding contribution to SIF, Premkumar received a letter of commendation from Padma Bhushan DR. Vijay P Bhatkar and an award from the Indian Ambassador to Oman in the year 2010.  Currently he serves as the secretary to the Gulf Council of the CBSE affiliated schools in the middle east.
Mrs. Anselma Tessy Judeson,
Vice-Principle (Senior Wing)
A versatile, confident and competent postgraduate in Animal Science, Mrs. Anselma Tessy, has an experience of more than 20 years in teaching. Her brilliant academic track record has two university ranks to her credit – a first rank in Postgraduation and a fourth rank in her Graduation. She joined Bhavans-Kuwait Kendra as a teacher in 2007. She was appointed as the supervisor of the middle wing for the academic year 2008-2009.Her deep knowledge and passion for the subject has enabled her to head the Department of Biology from 2009.
An enthusiastic and committed educator with the innate ability to understand and motivate children, Mrs. Tessy enjoys being with her students. She has fostered and encouraged an environment conducive to positive learning.
Mrs. Tessy has proved her mettle as an excellent resource person by heading various clubs such as Interact Club, Nature Club, Quiz Club and Science Club during her tenure in IES and many prestigious top-notch institutions in India. She has also handpicked and trained many a student for very many interschool quizzes and interschool science fiestas across the Middle East and India. Their astounding success indeed is a testimony to her finest scientific temper.
Mrs. Tessy is an independent, logical, and reflective decision maker. Her passion for quizzing helped her become one of the quiz masters of the most admired interschool quiz contests in the GCC -KQ Matters.
In appreciation of her dedicated and committed service, the school management of Indian Education School honored her with the 'best performer award' for the year 2014-2015.
She has been adorning the position of the coordinator of Scientific Excellence Academy Kuwait (SEAK) since 2015. The institute trains students for the JEE Mains/Advanced/NEET /SAT Examinations, as well as conducts IIT Foundation classes. She has been instrumental in coaching students for the entrance examinations.
Her ability to collaborate positively in pursuit of perfection has won the appreciation of the stakeholders of the institution. Her organizational skills and unwavering determination to excel in all areas of pedagogy and school administration have helped her win the position of the Vice Principal (Senior) in Indian Education School, Kuwait.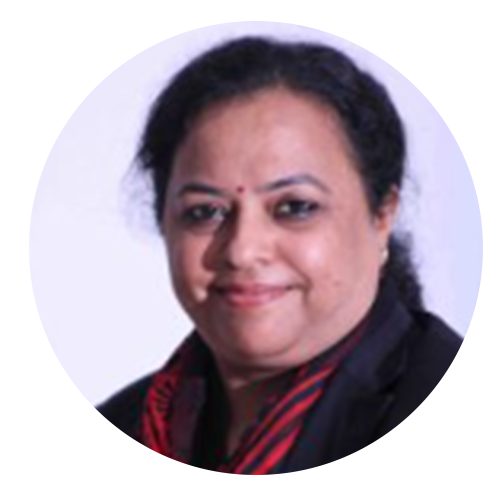 Mrs. Meenakshi Nayyar
Vice-Principle (Middle Wing)
Mrs. Meenakshi Nayyar is a post graduate in Geography from the prestigious Delhi School of Economics and got her degree in Geography from Miranda House, one of the best colleges in India. She has a rich experience of 21 years of being a geography teacher and a motivator in some of the most reputed schools of Delhi and Kuwait. Her association with Bhavans Kuwait is a decade old now. She joined IES in 2008 as a geography teacher. In the year 2012 she was promoted to head the department of Social Science.  After motivating the department for five years, she was promoted to the rank of Vice Principal taking charge of co-curricular activities of IES.
This trained professional in quality management has firm belief in the dictum "quality can never be 100%, it can be improved every time." Her philosophy about education doesn't limit itself to academics. According to her the holistic development of young mind takes place only through exposure to various activities. She has been actively involved in organizing different activities in IES since 2008.  She was the first coordinator of KQ Matters, the prestigious interschool quiz hosted annually by IES. She heads the BMUN CLUB, which is credited to organizing the first ever Interschool Model United Nations competition by an Indian school in Kuwait. Many students who took part in different activities and contests outside Kuwait such as Youth Congress at Doon School, Dehradun, La Martiniere MUN, Calcutta, and Gems Our Own School MUN, Dubai were guided and accompanied by her. She is a passionate teacher of Geography and believes that great teachers focus not on compliance but on connections and relationships with the students.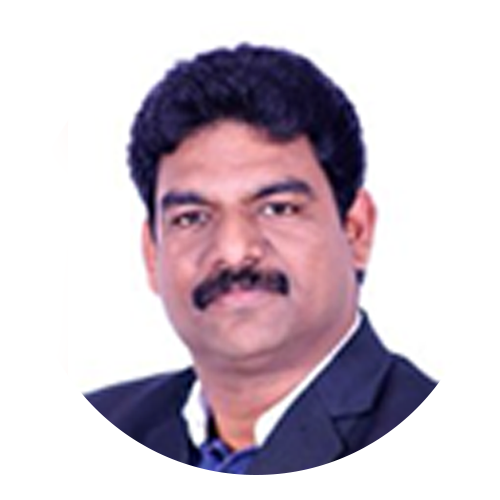 Mr. Binoy Mathew
Vice-Principle (Middle Wing)
Mr. Binoy Mathew believes that education is not merely rote learning of facts but training the minds of children to be the best global citizens. He has 28 years of extensive experience, teaching in various schools in different countries. He started his career as a teacher of Social Studies and English in an Industrial Training Institute in India in 1994. He, being a diligent and meticulous leader, had been endorsed to the position of Vice Principal by the management.
He also worked as the Head of the Department of Social Science under the Ministry of Education in the Republic of Maldives and the Royal Government in the kingdom of Bhutan. He is exceptionally competent in his subject. One of his Grade 12 students became the topper of the country in History in the ICSE Board Examination 2002 held in the Kingdom of Bhutan.
His extensive experience in teaching provided him the prospect of shouldering the responsibility of the Head of the Department of Social Science and the Academic Coordinator in one of the leading CBSE schools in Qatar. He is a recipient of a special appreciation letter from the Honorable Minister of Human Resource and Development, Government of India, Ms. Smriti Zubin Irani, for the stellar performance of his students in the CBSE examination in the year 2014.
He joined Bhavans Kuwait in 2017 as the Head of the Department of Social Science. His students achieved estimable results in the CBSE Board Examination, scoring centum in his subject. He initiated an interschool historical drama competition, which was the first of its kind, hosted by an Indian school in Kuwait. His hobbies are playing volleyball and listening to music.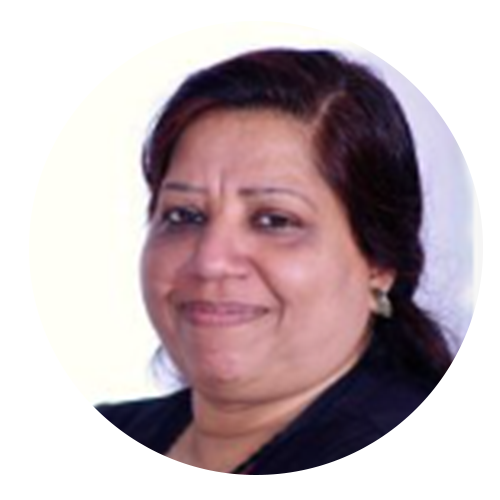 Mrs. Muneera Mammi Kutty 
Head Mistress (Primary Wing)
Mrs. Muneera Mammi Kutty is a Post Graduate in English Literature and holds a degree in Creative Teaching of English as well. She has 33 years of experience in teaching, and in administration and management of school activities. She has trained teachers in Creative Teaching, Multiple Intelligences, Experiential Learning, and Computer Aided Teaching. In addition, she has undergone training in Leadership, Changing Strategies in Education, Accreditation in Quality School Management, and Education for the 21st Century conducted by different formal bodies like Quality Council of India, Confederation of Indian Industries, Indian Institute of Management etc. Teaching is a passion for her. Her education philosophy is based on Dr. Gardner's Theory of Multiple Intelligences.
She strongly advocates the view that teachers should be the agents of change. Teachers must 'Learn to Change; Change to Create; Create future leaders; Leaders who can change the world'.