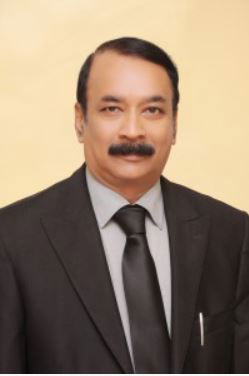 Higher still and higher
From the earth thou springest
Like a Flash of golden fire
The deep blue thou wingest
Every great commanding movement is the triumph of enthusiasm without which nothing great has ever been achieved. The ethos of IES is characterized by its enthusiasm, energy, positivism and vibrancy. Nature's intelligence functions with effortless ease, with carefree harmony and love. When we harness the force of harmony, joy and love we create success and good fortune with ease. This is the magic behind the exceptional progress we have made in the last five years.
IES represents a hub of Indian culture and caters to the education needs of the group of busy bees, attracting the little ones like a hive of honey. 
 I am a firm believer of the adage that the destiny of man is shaped within the four walls of the classroom, and we leave no stone unturned to polish the skills and talents of our children, inspire them with lofty ideals in life and provide them full opportunity for growth and development.
To a large extent, our lives are made by thoughts and ideas. Finally, we become what we are. In the modern era of globalization, when the world is in pursuit of new methods for optimum exploration and education for the benefit of mankind, IES imparts education to students in such a manner that it induces a sense of excitement for learning and empowers them to achieve higher quality through their hard work, creativity and innovation. Creativity for me is a never ending search to make our lives better. It is the ability to practice exercise of brain, it makes one civilized, it adds spontaneity to life and has power to fascinate. Thus, the best platform is provided to the students, where they feel motivated and inspired to learn and explore on their own through practical and individual learning activities.
The values imbibed by students are immortal and they remain in them forever, passing from one generation to the other. Our school is the training ground for every child admitted here. We try to guide them morally, spiritually and intellectually. Stimulating conditions at the special assemblies' train children to share the achievements of great men in the world of science, literature, mathematics and eminent leaders who have always been the torch of wisdom and knowledge. Besides academics, we expose them to a variety of pleasurable activities like quizzes, recitations, debates, extempore speeches and various national and international Olympiads. Games and sports play a significant role in maintaining their physical fitness and to develop team spirit. They bring us pride and laurels by bagging gold, silver and bronze medals especially in badminton, table tennis and athletics. Students are permitted to freely express through dramatics, talent shows, painting, art, fancy dress contests etc.
The efforts of the teachers play a very significant role. They have always been hardworking and dedicated to the core when it comes to serving their pupils. They strive hard to increase the inquisitiveness to know more and more and to bring forth the inner urge to express themselves fearlessly in the classroom.
I am sincerely thankful to the parent community who render their valuable suggestions at all times and willingly support us. Be it the sports meet, annual day function or graduation ceremony, they are there to show their solidarity. Their support has given me the impetus to forge ahead, overcoming all types of hurdles in our quest to excel in all the spheres of education.
 So holding the beacon of knowledge, wisdom, love and friendship, IES marches ahead with full confidence in content, quality, gravity and majesty. Thus IES rises high above the rest making its mark on the academic sky, raising the bar each year so that the students find success sweeter than ever.